Option 1
A combination of Duolingo for school and the grammar videos on your LMS (Canvas, Blackboard, etc.). Ideally, you can add a few quizzes after each grammar video.
Recommended Duolingo Lessons
Module 01
Memories (preterite)
Activities 4 (preterite)
Childhood 2 (imperfect)
Anectdotes (preterite vs Imperfect)
Anectdotes 2 (preterite vs Imperfect)
Module 02
Future 
School 4 (vocabulary)
Education
Module 03
Subjunctive
Description 2 (comparative and superlatives)
Module 04
School 5 (vocabulary + review of direct objects)
Participle
Conditional (simple conditional)
School 6 (vocabulary + conditional)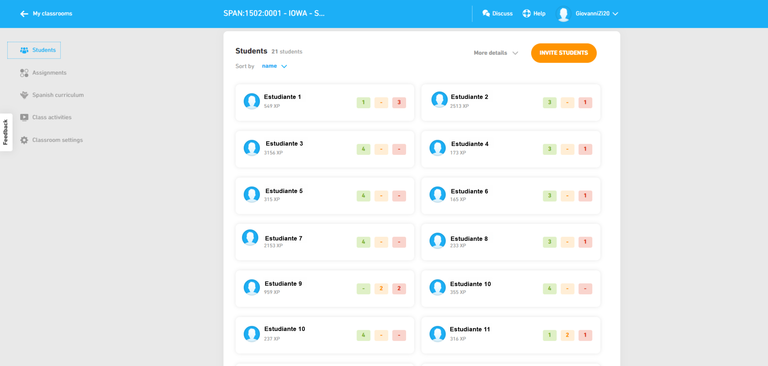 Option 2
H5p quizzes on the Adapt platform.
Option available starting Summer 2021
Supplemental Materials
Instructors' folder
Please click on the link below to access the supplemental material for this textbook.
Did you create additional activities? Send them to us and we will include them here.